L - 168CM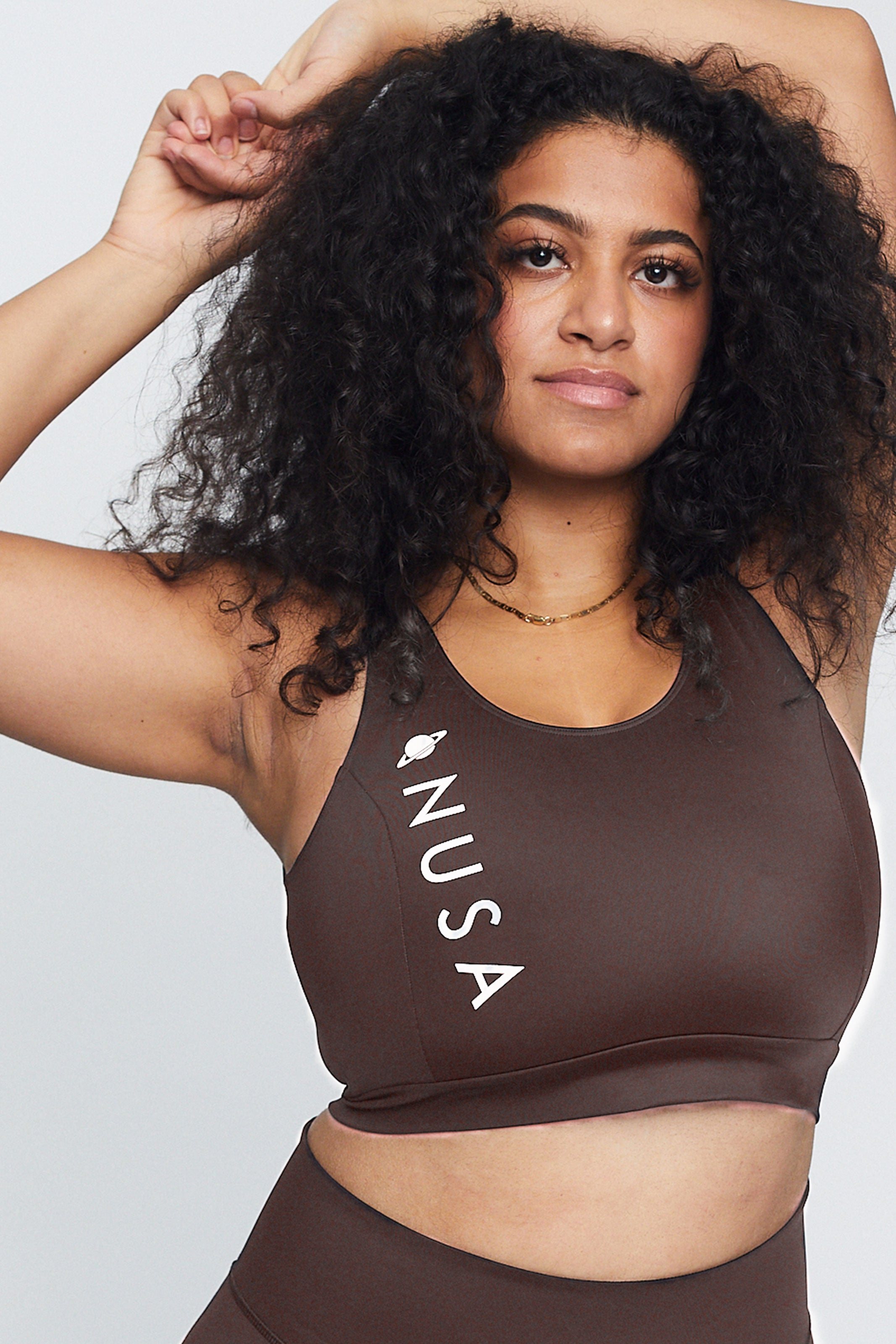 XXL - 172CM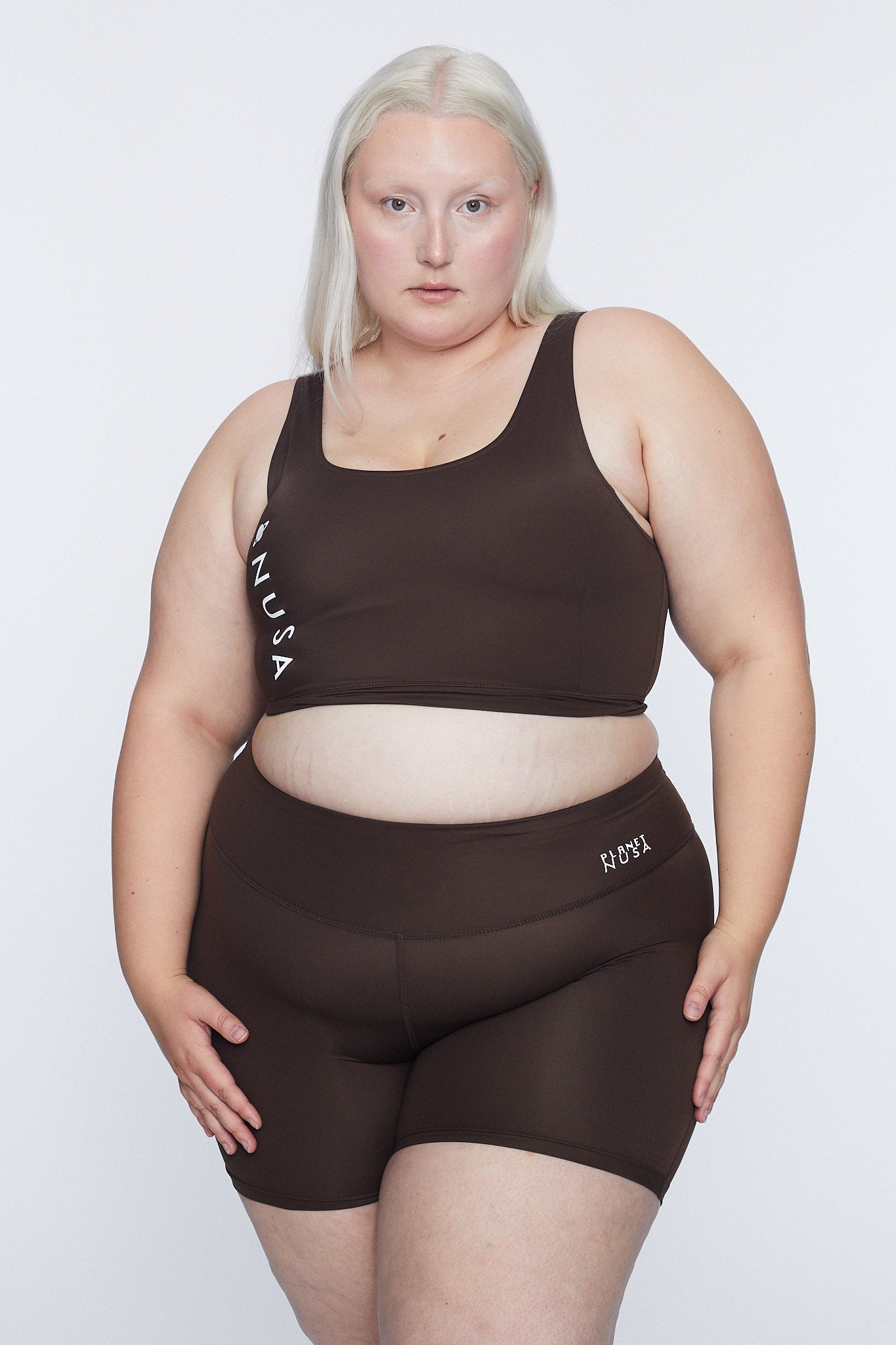 XXL - 172CM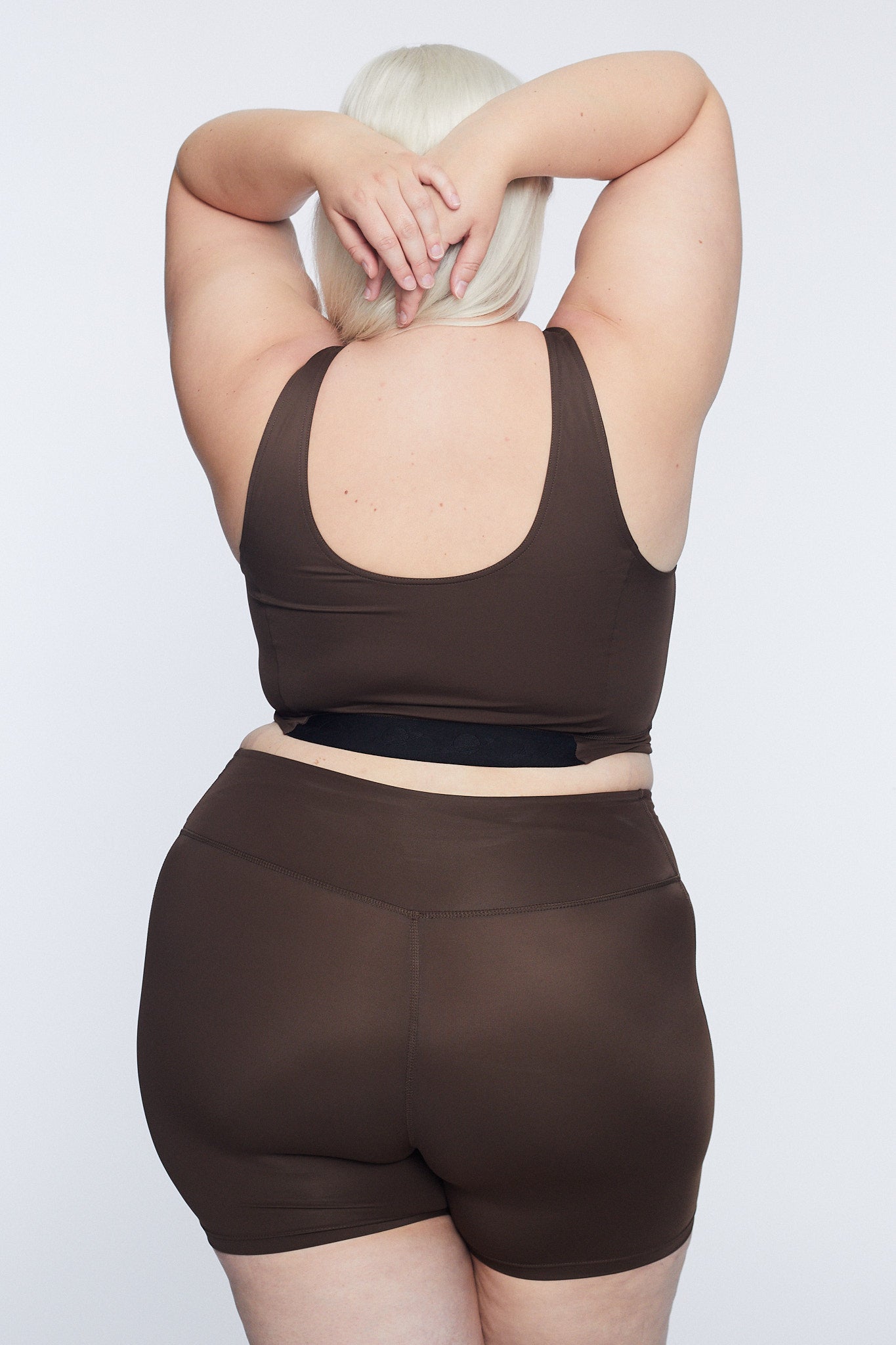 Description
HIGH SUPPORT. HIGH COMFORT. 🎾
Thought we'd forgotten all of you Homerun1 lovers? 
We haven't! Finally introducing our Homerun1 in our Chocolate range. 
It's the sports bra that we've worked on for a while. Seems weightless. Yet still holds everything in place. Power through a steep hike or jump head first into the water - it'll dry quick when you sweat and still feels comfortable to wear. 🧗🏼‍♀️🌞🌊
Equipped with a large NUSA reflex in front - you know, so everyone can see what team you're on ;) but also to get spotted when the sun sets. Lower back with elastic to keep you secure & our baby planet in reflex.
Made in Lithuania

78% recycled polyamide & 22% elastane
Shipping
✉️ FREE SHIPPING (2-3 DAYS)
🌈 FREE RETURNS
💕 MADE SUSTAINABLY WITH LOVE

When is my order shipped?
Your order is shipped once we process your order. We usually process your order within a short period of time after the order is received. You'll then receive a separate email with shipping instructions. Then you might as well just take a seat and wait for Postman Pat!

Can I pick up my order in Copenhagen?
Yes - choose Local Pick Up & your order will be ready once you receive an email. It will have all the information you'll need 💕

Intl. Shipping?
We ship to most destinations. Here are the minimum order sizes to receive free shipping: 

DK: 480 DKK
US + CA: 200 USD // 247 CAD
Europe: 160 EUR
NO + CH: 1700 NOK // 174 EUR
NZ + AU: 270 NZD // 282 AUD
Rest of the world: 200 USD
Care
Caring for my new product?
All our products come with care instructions. Usually they are all easy to wash – We're talking the standard 30C wash on most of our products.

Feel free to contact us – if you're confused. Or ask your mum :)