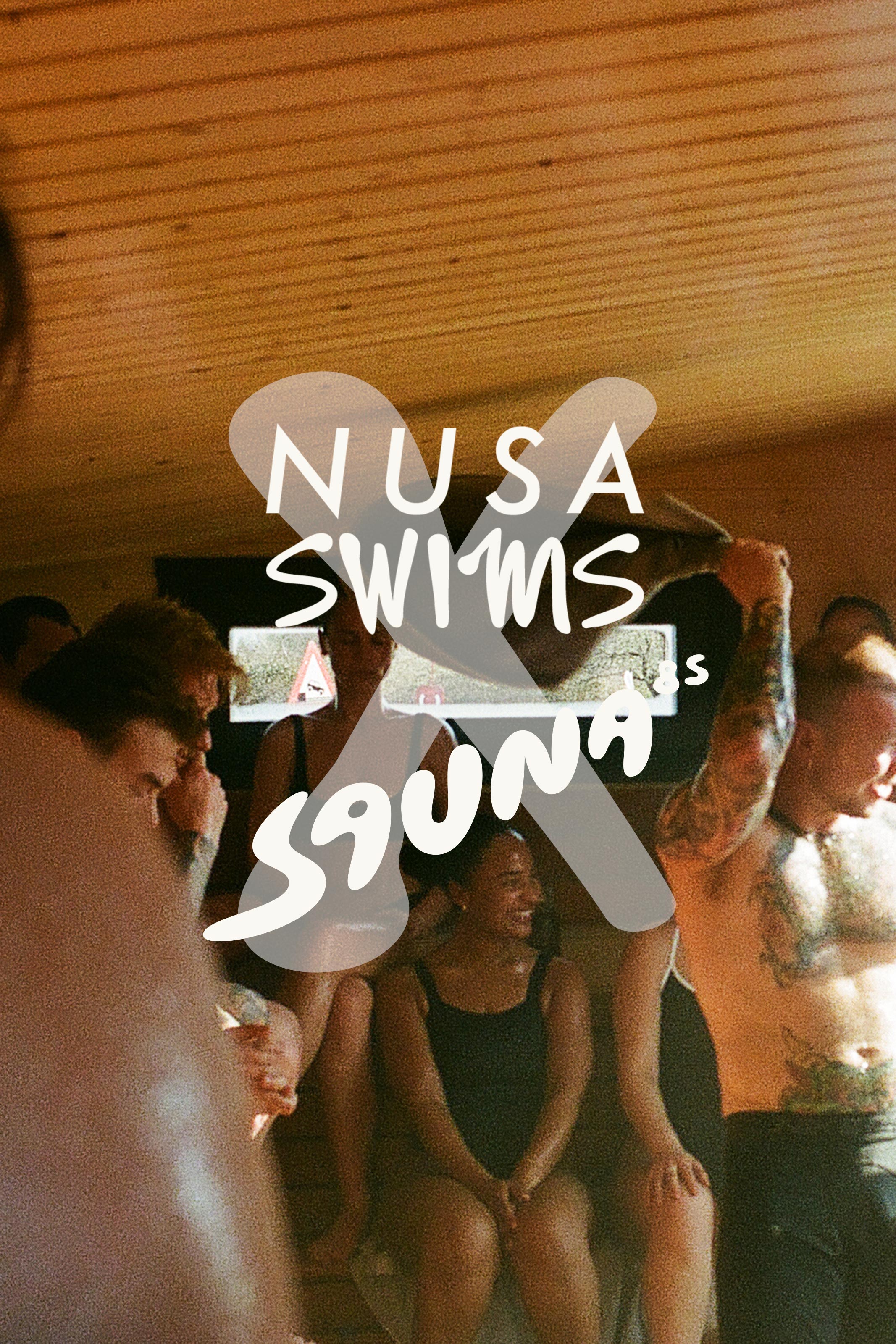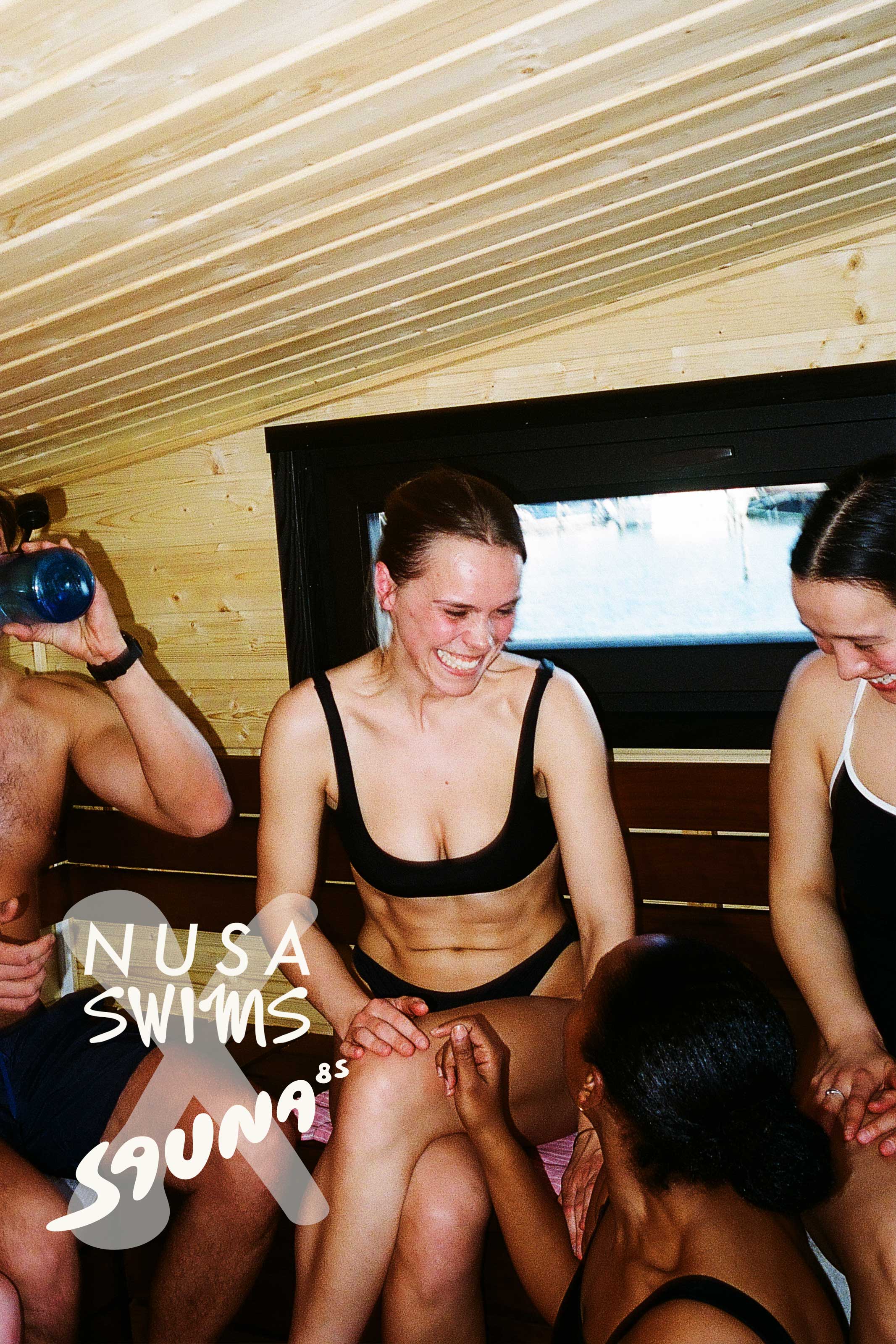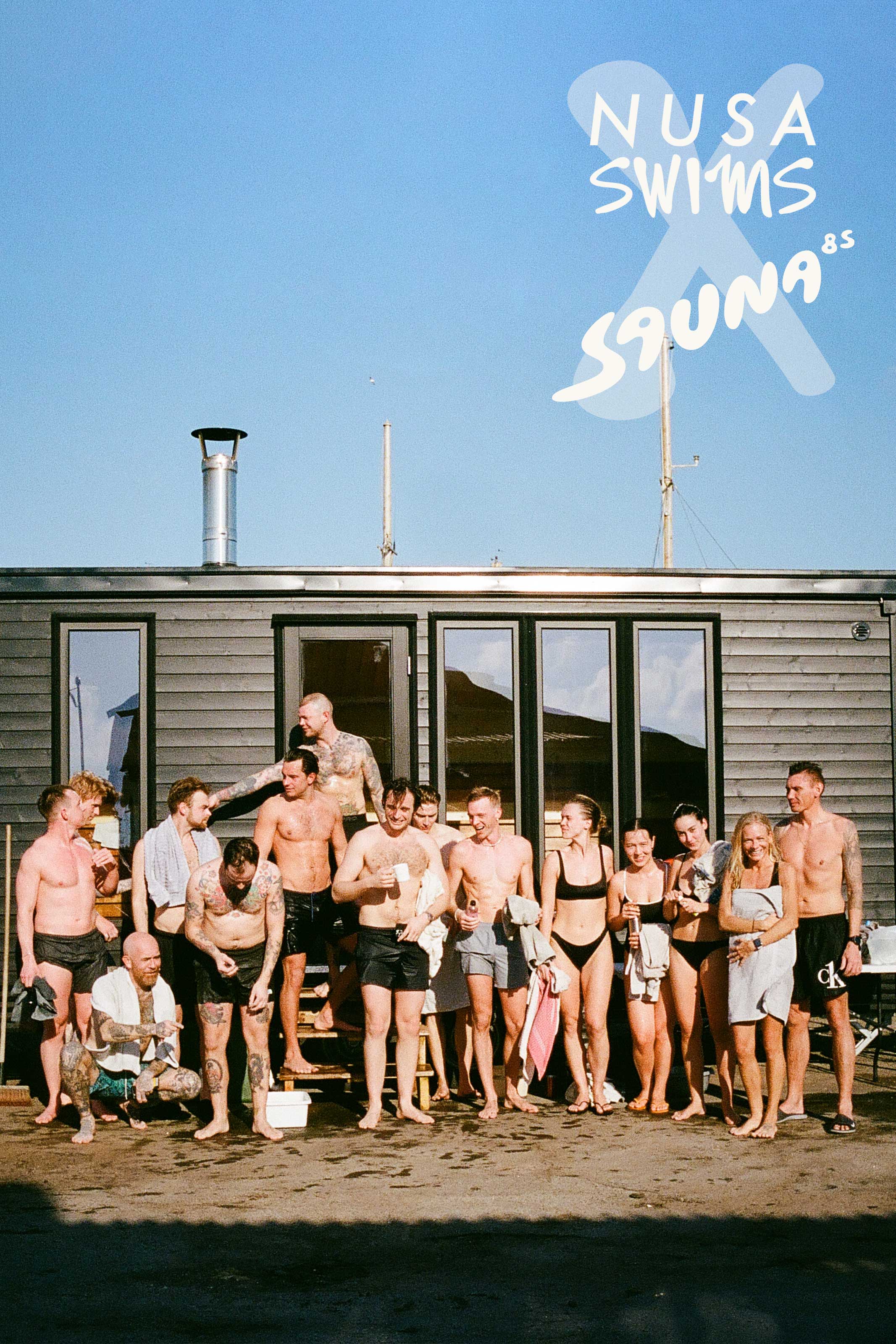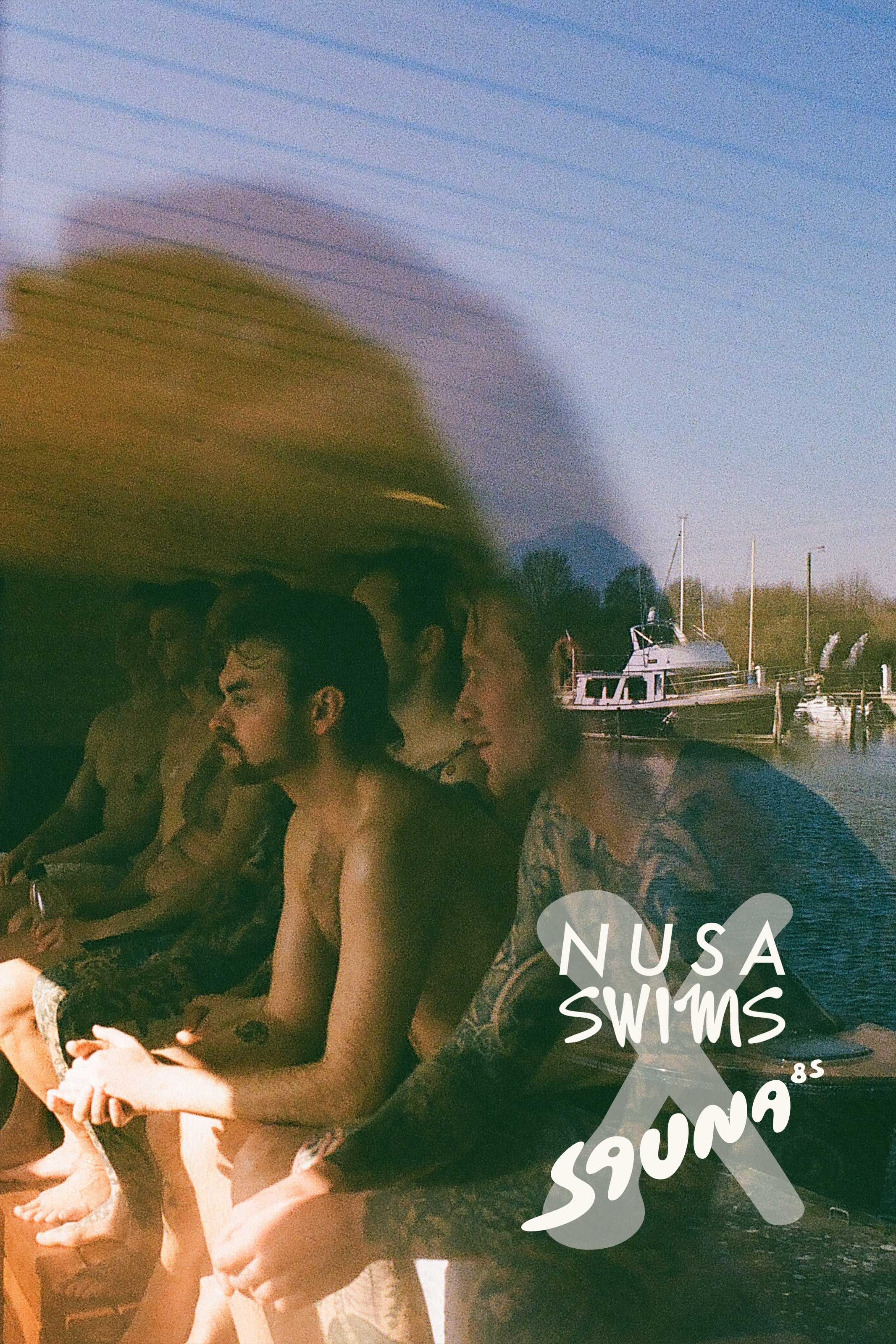 NUSA SWIMS Copenhagen x Sauna85
Description
Shipping
Care
SWIM & SAUNA & HYGGE? 💕🌊 
NUSA SWIMS X SAUNA85! We're teaming up with our friends, Sauna85 for a limited edition, Nusa Swims on September 20th. Come join us for a dip and relaxing Saunagus after! We've got tea & snacks, now we just need the company (and that's you!). See ya there!😎💦
Who is Sauna85? 
Sauna85 is a mobile Sauna-mobil 🚐 that can hold up to 20 people. Their mission is to be the positive boost that their guests are looking for in terms of health, stress levels, mental wellness, and in general everyday happiness. They truly try to bring body and mind together in the best, and most relaxing way possible - which they call "forced meditation". It's the best way to give your busy day a brand new chance at being even better! 
What is Saunagus? 
Saunagus is aromatherapy in a sauna! Here, a Gusmaster works with hot stones and essential oils to bring about a relaxing atmosphere. A Gus can help create peace of mind - you get to let your thoughts flow freely and gain a bunch of mental capacity & energy! The combination of the heat vs. the cold, the smells, and the music somehow puts everything around you on pause. On a stressful day, a Gus can act as an incredibly powerful tool to achieve calmness, it's a safe space where you're in full contact with your body and mind.
What do you need to bring?:
- Yourself
- Swimwear
- A towel
- Water to hydrate 💦
- Warm clothes for before and after
When?:

Choose between:
1) Early-bird Sauna85 from 17:30-18:15
2) Later-bird Sauna85 from 18:30- 19:15

What's the setup?:
- Be there 10 minutes before your start time 
- Each session will last around 35 minutes and includes 2 rounds of Gus! 
- After the 2 rounds are over, we've got snacks & tea for you to indulge in
- Sign up, and bring your mom, dad, best friend, aunt, uncle, or fave colleague. Spots are limited, so don't wait too long to sign up <33
Where?:
Christian Langes Pl. 16, 2450 København

Terms:
We can't master the weather - no one can. Check for weather updates & dress appropriately! We will see you anyways <3 
❤️ WE LOVE YOU.
✉️ FREE SHIPPING (2-3 DAYS)
🌈 FREE RETURNS
💕 MADE SUSTAINABLY WITH LOVE

When is my order shipped?
Your order is shipped once we process your order. We usually process your order within a short period of time after the order is received. You'll then receive a separate email with shipping instructions. Then you might as well just take a seat and wait for Postman Pat!

Can I pick up my order in Copenhagen?
Yes - choose Local Pick Up & your order will be ready once you receive an email. It will have all the information you'll need 💕

Intl. Shipping?
We ship to most destinations. Here are the minimum order sizes to receive free shipping: 

DK: 480 DKK
US + CA: 200 USD // 247 CAD
Europe: 160 EUR
NO + CH: 1700 NOK // 174 EUR
NZ + AU: 270 NZD // 282 AUD
Rest of the world: 200 USD
Caring for my new product?
All our products come with care instructions. Usually they are all easy to wash – We're talking the standard 30C wash on most of our products.

Feel free to contact us – if you're confused. Or ask your mum :)