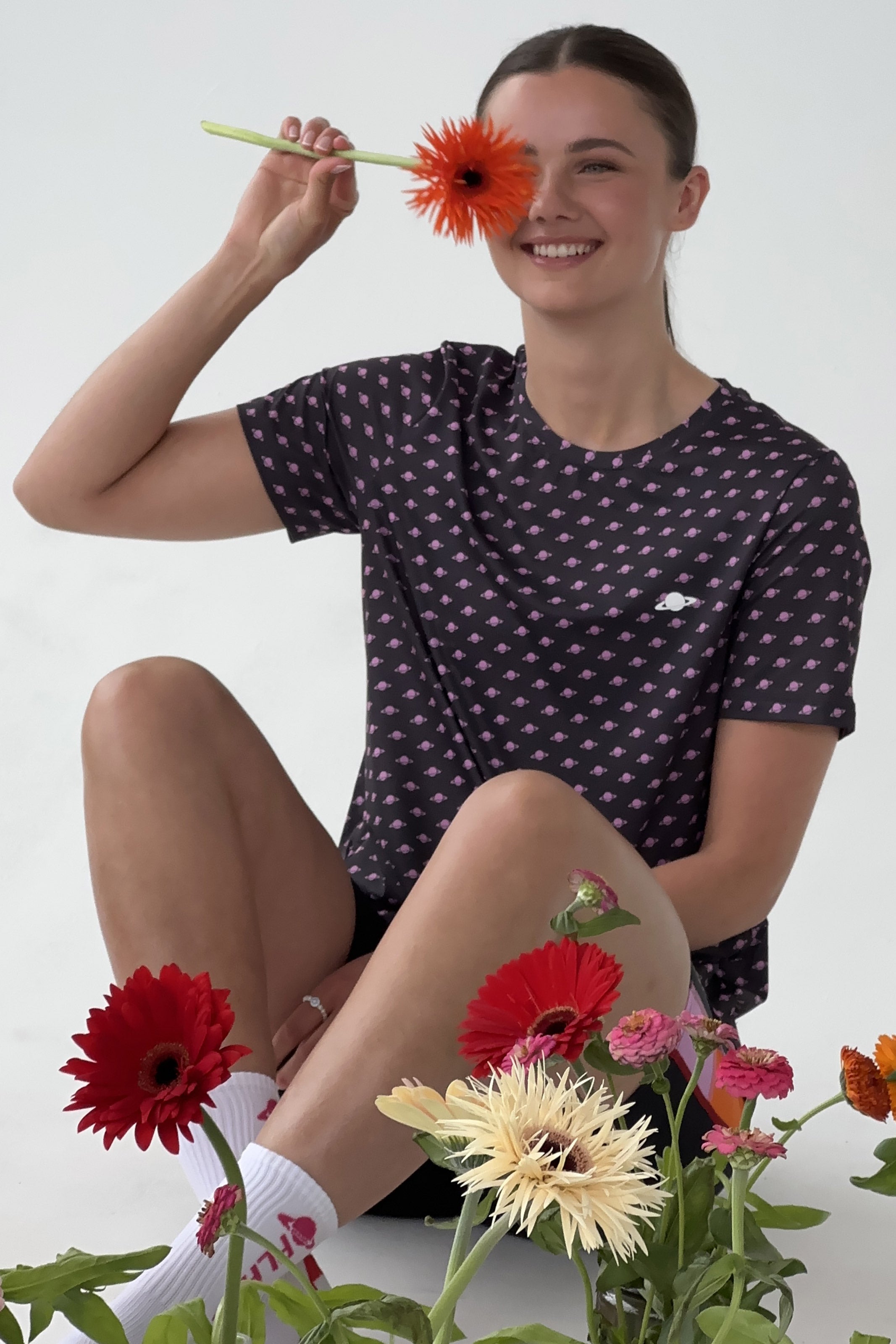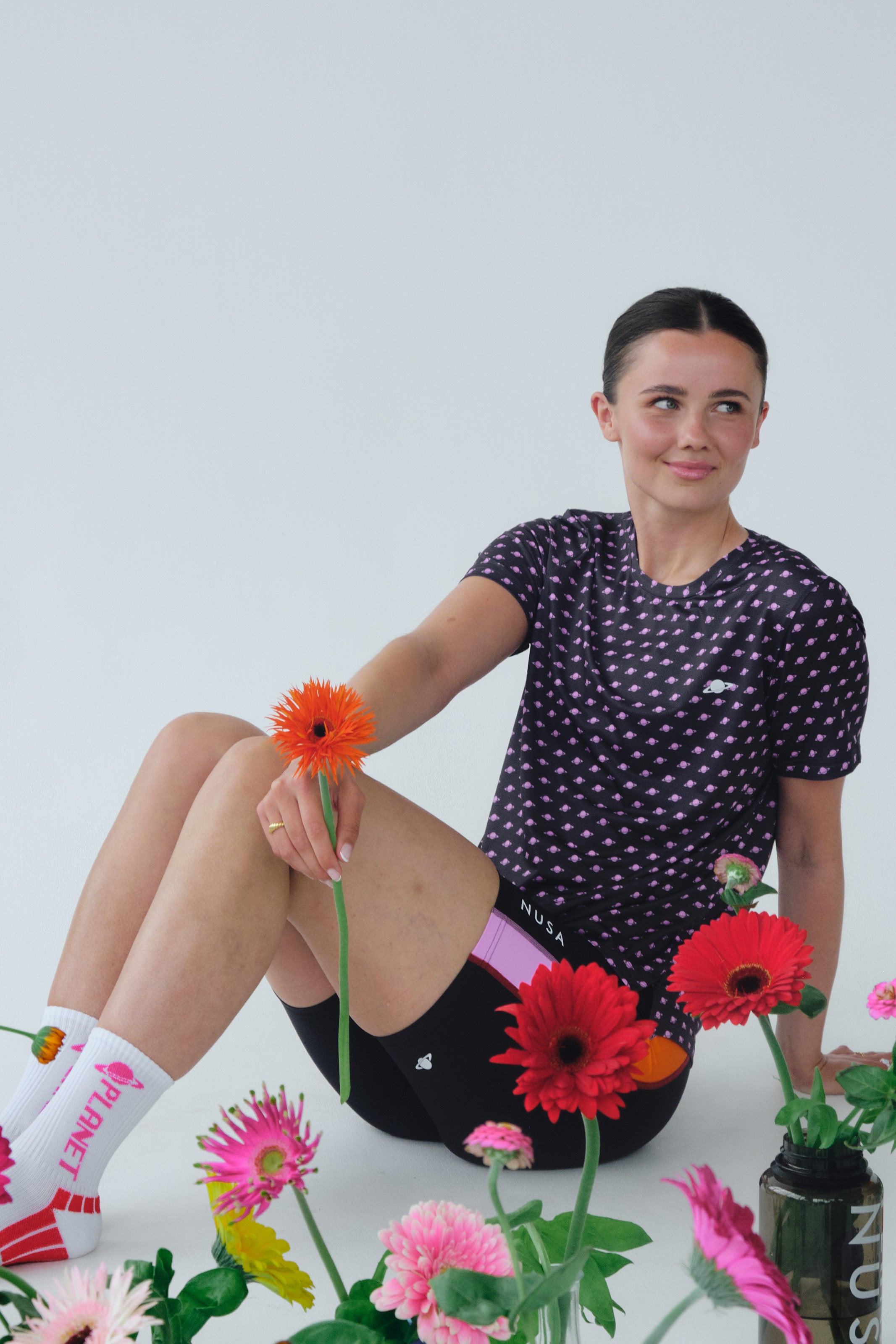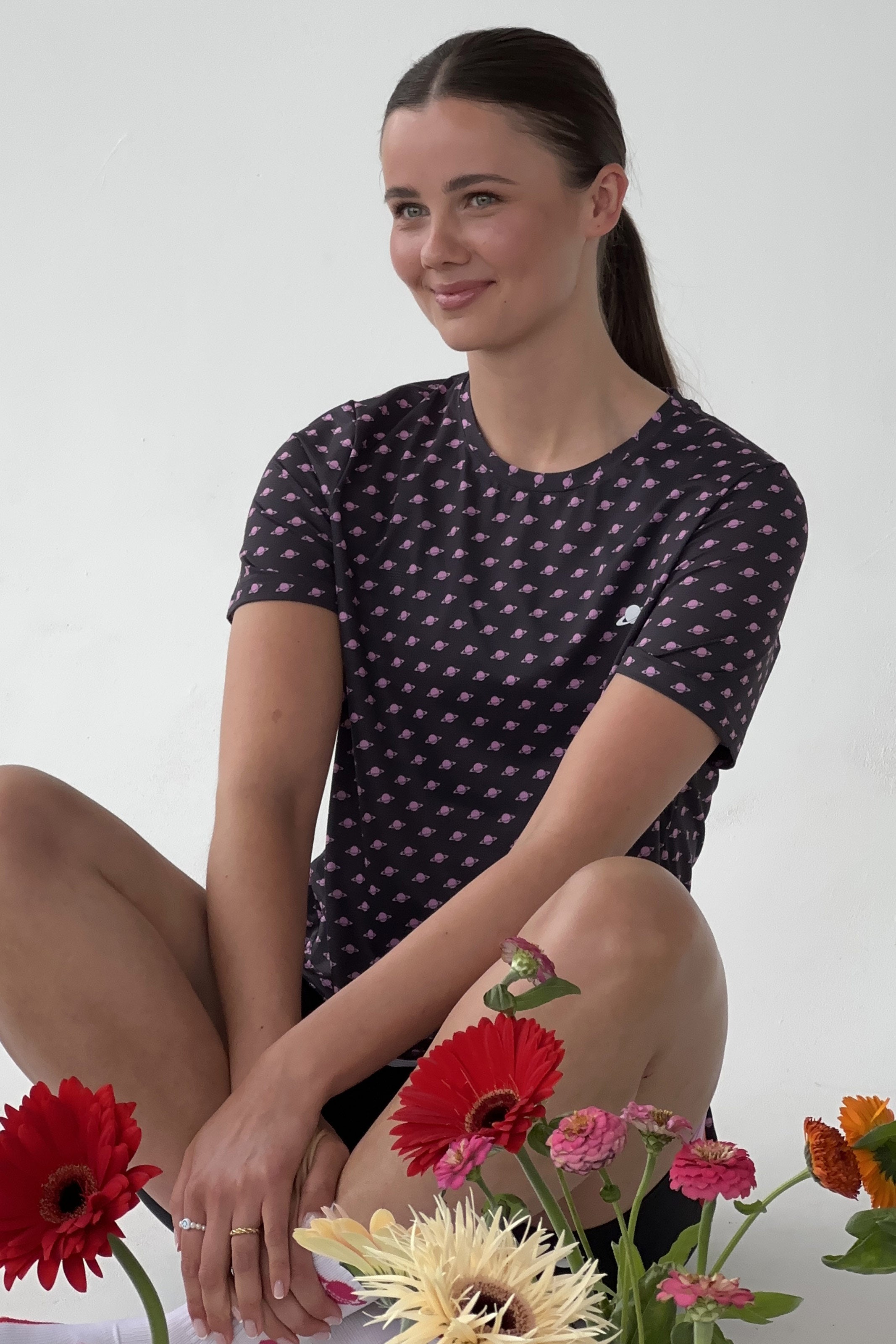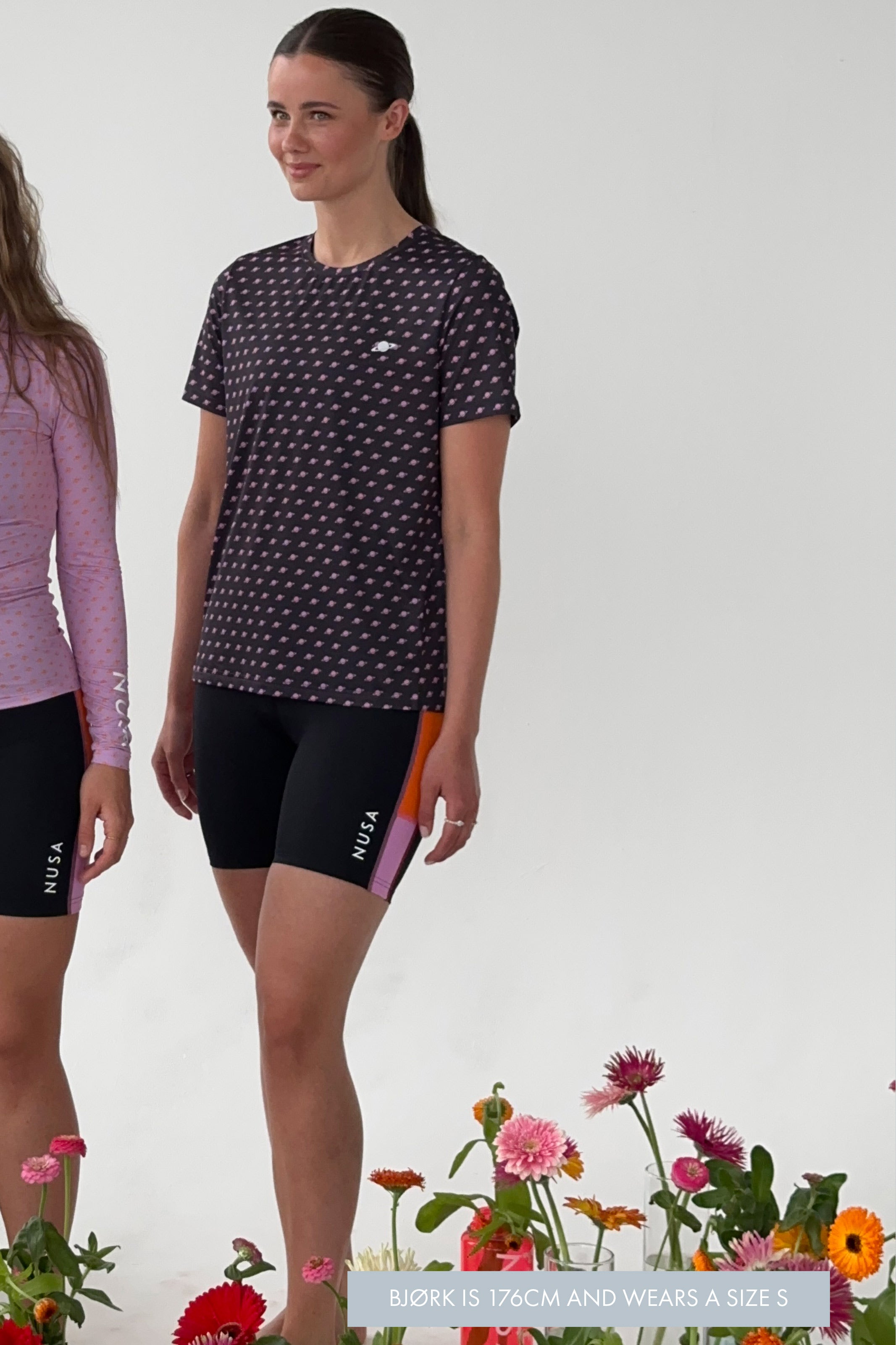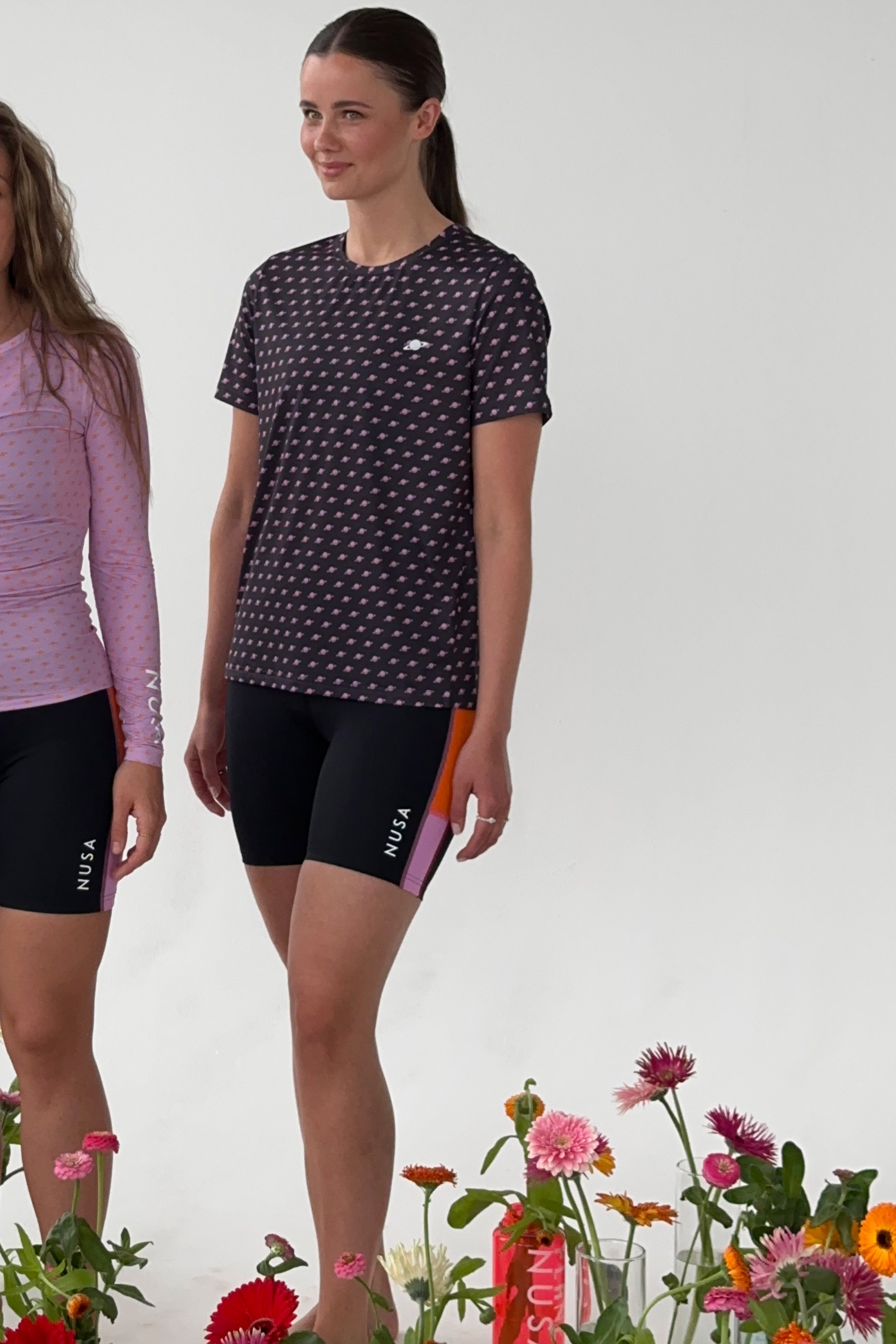 Description
Shipping
Care
We are thrilled to announce this year's collaboration with The Danish Red Cross🩷🧡❤️ Let's come TOGETHER, celebrate each other & help a fantastic cause! Buying this item qualifies for a 75DKK donation made to The Danish Red Cross ❤️

You cannot combine any discount code with this product. If you have, we will contact you to pay the remaining amount.
The t-shirt that just works for every single activity! 🧘🏼‍♀️🏃🏼‍♀️🪁🤸🏽‍♀️🧗🏾🚴🏼‍♀️
Super lightweight & breathable. The AIR quality is breathable and has tiny little holes in the fabric to allow your body to move whilst feeling airy & light ☁️🪶
Short-sleeved & with our little planet print all over <3 
Equipped with a planet reflex on the front & a tiny one on the back! We want everyone to know what team you're on 🤞🏻🪐❤️

By all means – please donate directly if you do not need any of these new items in your life. Donate directly to The Danish Red Cross via MobilePay: 114037
Made in Poland
90% recycled polyester & 10% recycled elastane
Care instructions:
To avoid the mesh getting caught on your other things in the washer 🧼🧺 - best to wash in a wash bag :)  
✉️ FREE SHIPPING (2-3 DAYS)
🌈 FREE RETURNS
💕 MADE SUSTAINABLY WITH LOVE

When is my order shipped?
Your order is shipped once we process your order. We usually process your order within a short period of time after the order is received. You'll then receive a separate email with shipping instructions. Then you might as well just take a seat and wait for Postman Pat!

Can I pick up my order in Copenhagen?
Yes - choose Local Pick Up & your order will be ready once you receive an email. It will have all the information you'll need 💕

Intl. Shipping?
We ship to most destinations. Here are the minimum order sizes to receive free shipping: 

DK: 480 DKK
US + CA: 200 USD // 247 CAD
Europe: 160 EUR
NO + CH: 1700 NOK // 174 EUR
NZ + AU: 270 NZD // 282 AUD
Rest of the world: 200 USD
Caring for my new product?
All our products come with care instructions. Usually they are all easy to wash – We're talking the standard 30C wash on most of our products.

Feel free to contact us – if you're confused. Or ask your mum :)