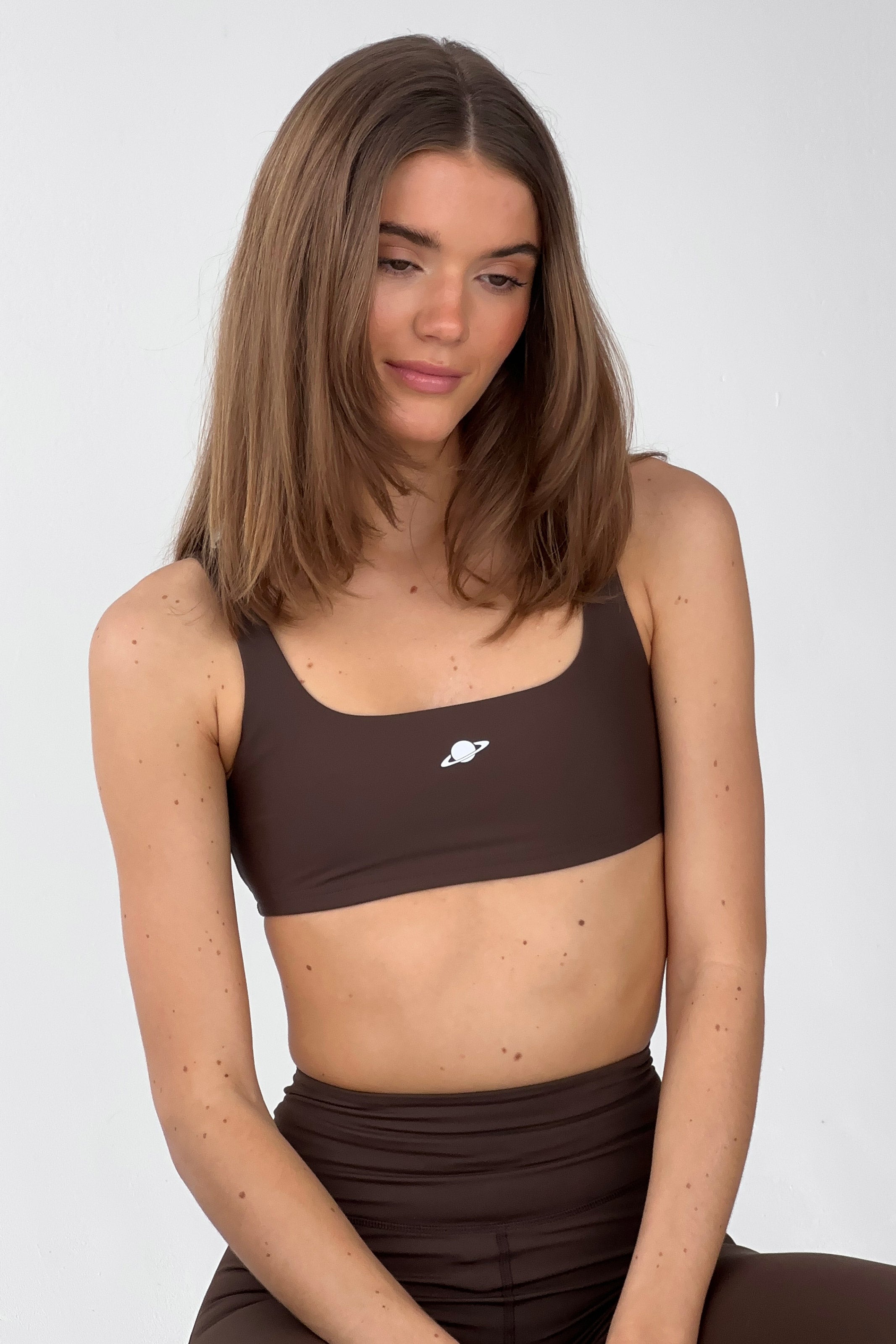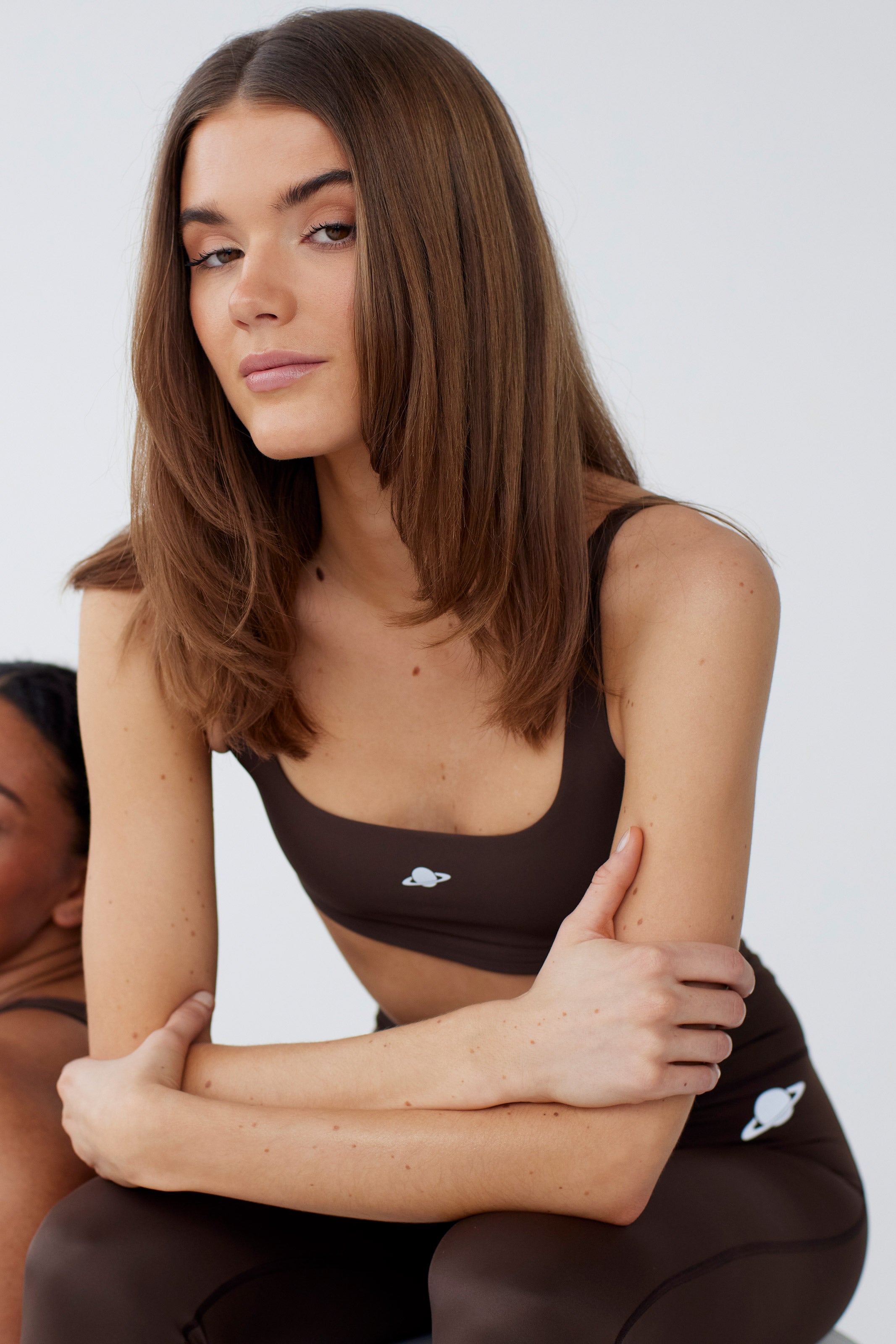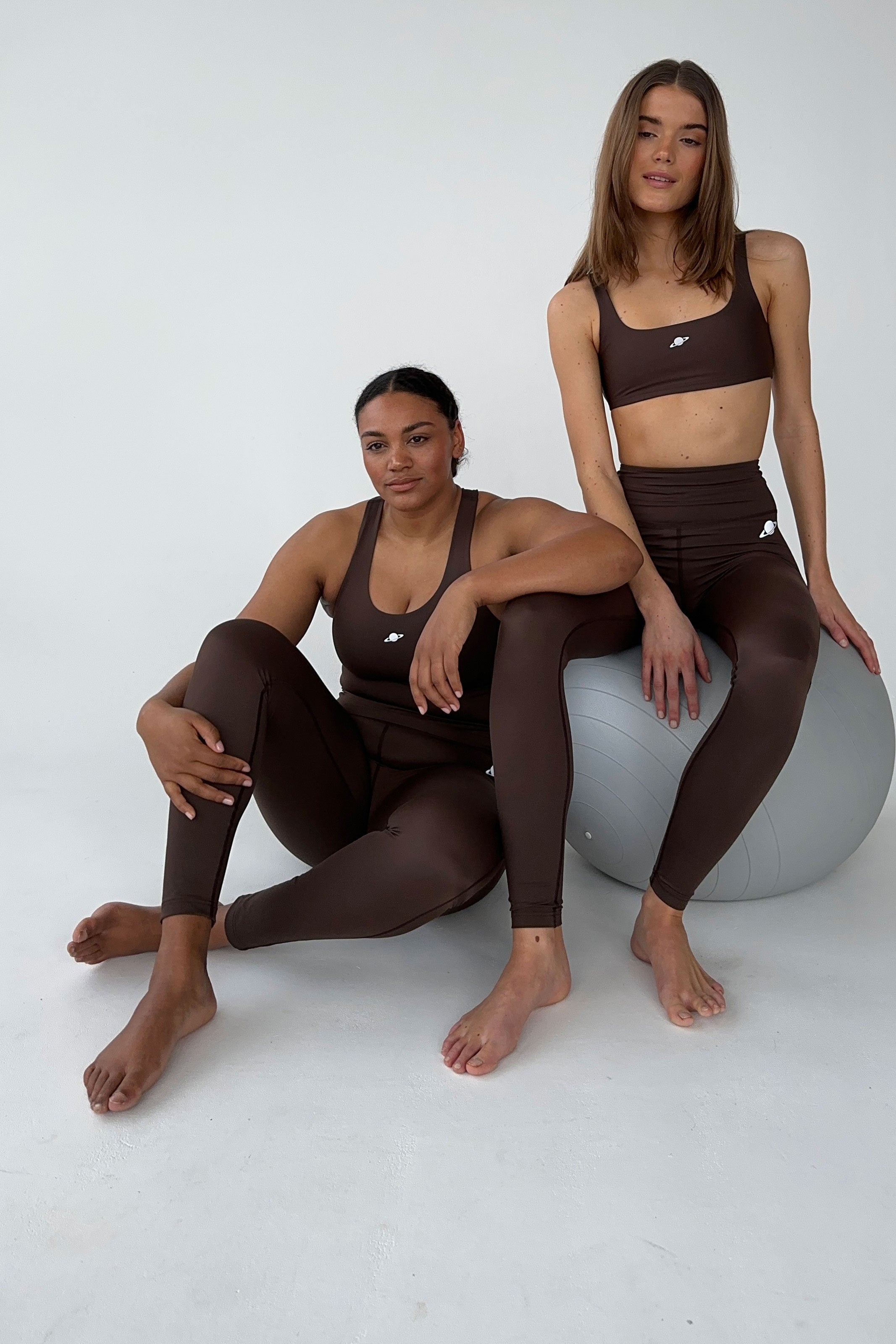 Description
Shipping
Care
Our Box1 is an office fave. It has a slightly square neckline and is perfect for all slow activities like Yoga, Pilates & walks outside. Some enjoy using it for high intensity training sessions as well BUT you know your body the best. 
This time in a delicious chocolate color & made in our SHAPE quality which gives you hold & the softest feel at the same time. Planet Nusa logo and small planet reflectives that glow in the dark 🪐

& oh - just the most weightless sports bra!
- Perfect for smaller breasts 🌞 Works with larger ones too 🥰
Made in Lithuania
78% recycled polyamide, 22% elastane
✉️ FREE SHIPPING (2-3 DAYS)
🌈 FREE RETURNS
💕 MADE SUSTAINABLY WITH LOVE

When is my order shipped?
Your order is shipped once we process your order. We usually process your order within a short period of time after the order is received. You'll then receive a separate email with shipping instructions. Then you might as well just take a seat and wait for Postman Pat!

Can I pick up my order in Copenhagen?
Yes - choose Local Pick Up & your order will be ready once you receive an email. It will have all the information you'll need 💕

Intl. Shipping?
We ship to most destinations. Here are the minimum order sizes to receive free shipping: 

DK: 480 DKK
US + CA: 200 USD // 247 CAD
Europe: 160 EUR
NO + CH: 1700 NOK // 174 EUR
NZ + AU: 270 NZD // 282 AUD
Rest of the world: 200 USD
Caring for my new product?
All our products come with care instructions. Usually they are all easy to wash – We're talking the standard 30C wash on most of our products.

Feel free to contact us – if you're confused. Or ask your mum :)