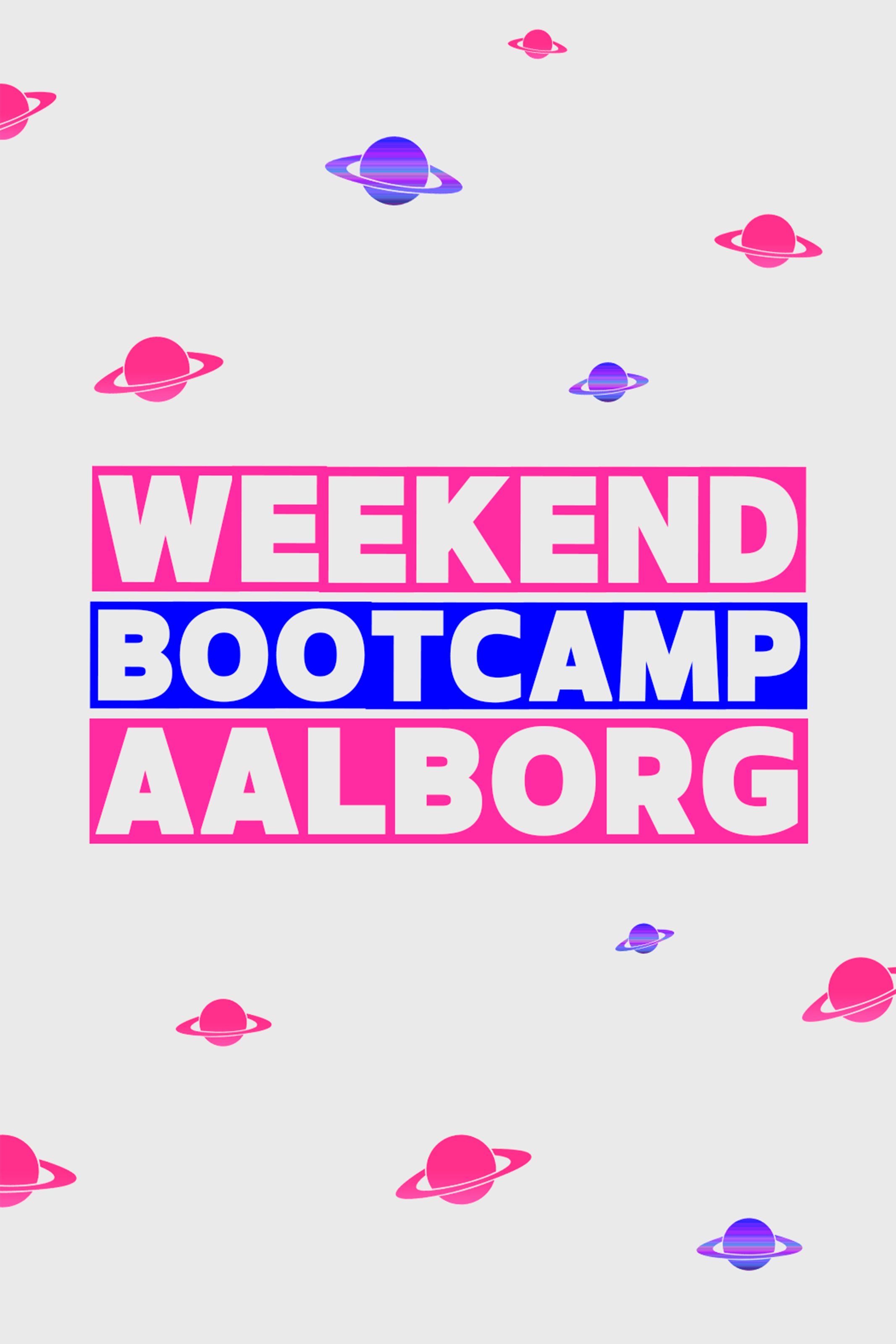 Description
AALBORG edition 💕💕💕💕💕💕💕💕💕💕💕💕
TOTAL PRICE: 800 DKK
22 open spots on each of the Bootcamps - first come first serve! 
Aalborg, we can't wait to finally come and meet you, & work out with you!  🪐🪐 
Get ready for outdoor workouts with the one & only, super cool, Aalborg-native Julia Juma Pedersen! It'll be a mix of cardio and strength training, and there's space for everyone, whether you're a beginner to the workout world, or you're an athlete or anything in between! Either way, Julia will make sure you sweat, laugh, release a ton of endorphins, have fun, and will of course leave you with a huge smile on your face! 💦😍
You can choose between two Bootcamps - morning classes or midday classes. On both Bootcamps you'll get two workouts - yes, one on Saturday, and one on Sunday, lots of fun, a Planet Nusa clothing package and you'll meet a ton of new people!

If you have any questions, reach out to us at bootcamps@planetnusa.com <333 

Which one speaks to you? <3 
When:
23.09 - 24.09, 2023
Choose between:
Power Babe Bootcamp SAT/SUN 8:30-9:45 AM
Power Babe Bootcamp SAT/SUN 1:30-2:45 PM
 
- Bring a gym mat, water, and a huge smile 😍
 
Where:
Honnør Kajen, right next to Utzon Center at Aalborg harbor front
Kvindens Plads 502, 9000 Alborg 
All packs include:
- 2 outdoor training sessions 
- T1 Power, T2 Power, S2 Power, or Cheer1 Power (choose between Black, Navy, Blue Babe, or Chocolate)
- Choose between Homerun1 Power or Box1 Power (choose between Black, Navy, Blue Babe, or Chocolate) or For Everyone Tee 
- Limited edition Bootcamp Gym Bag
Max value: 1,390 kroner (Nusa merchandise alone) 💚
We can't master the weather - no one can. Therefore we will be outside if nothing else is communicated.
Terms:
The nature of this product is very customized you will not be able to refund or cancel once commitment and the purchase has been made. If you miss trainings - they won't be able to be reimbursed.
You must be 18 years or older to join this bootcamp :)
You cannot combine any discount codes with this product. If you have done so we will contact you to pay the remaining cost to secure your spot. 
Shipping
✉️ FREE SHIPPING (2-3 DAYS)
🌈 FREE RETURNS
💕 MADE SUSTAINABLY WITH LOVE

When is my order shipped?
Your order is shipped once we process your order. We usually process your order within a short period of time after the order is received. You'll then receive a separate email with shipping instructions. Then you might as well just take a seat and wait for Postman Pat!

Can I pick up my order in Copenhagen?
Yes - choose Local Pick Up & your order will be ready once you receive an email. It will have all the information you'll need 💕

Intl. Shipping?
We ship to most destinations. Here are the minimum order sizes to receive free shipping: 

DK: 480 DKK
US + CA: 200 USD // 247 CAD
Europe: 160 EUR
NO + CH: 1700 NOK // 174 EUR
NZ + AU: 270 NZD // 282 AUD
Rest of the world: 200 USD
Care
Caring for my new product?
All our products come with care instructions. Usually they are all easy to wash – We're talking the standard 30C wash on most of our products.

Feel free to contact us – if you're confused. Or ask your mum :)